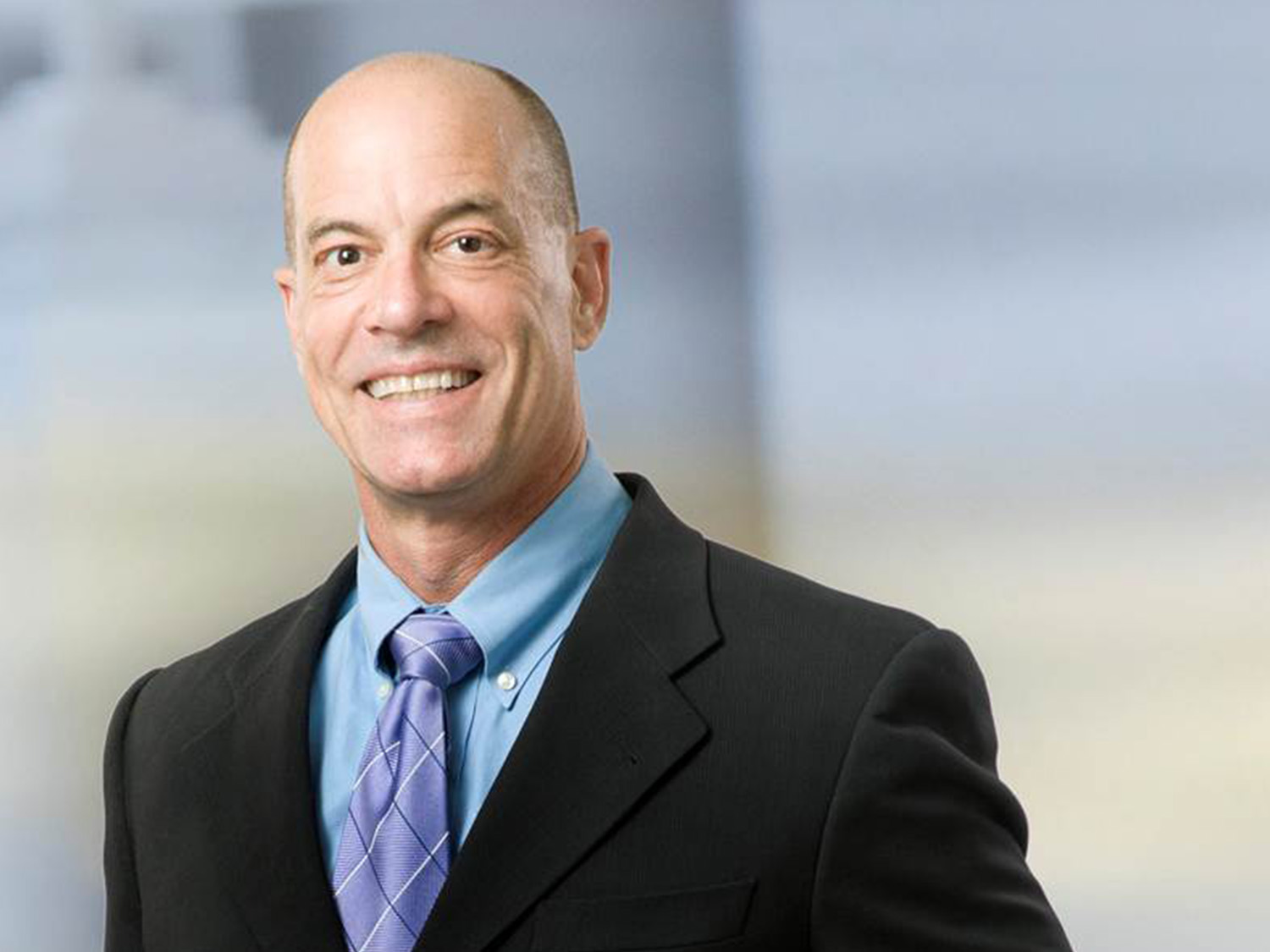 Colin L. Fairman
Patent Attorney
fairman@cfd-ip.com
(763) 412-3826
Fridley Office
1250 East Moore Lake Drive, Suite 205
Fridley, MN 55432
Education
James Madison University, B.S., Biology (1983), Co-captain, Men's Varsity Gymnastics Team
University of Hawaii-Manoa, John Burns School of Medicine, Ph.D. (1994)
University of Wisconsin – Madison, J.D. (2001)
Peer Recognition
Outstanding Research in Cardiovascular Physiology; Hawaii Heart Association, Annual Testers Symposium (1993)
Bar Admissions
State Bar of Minnesota
U.S. Patent and Trademark Office
Membership Organizations
Minnesota Intellectual Property Law Association
Bio
Colin Fairman is an attorney in the Twin Cities office of CFD. His practice emphasizes patent preparation and prosecution, strategic portfolio management, patentability and freedom-to-operate searching and analysis, inter partes review (IPR) proceedings, opinions, due diligence investigations, licensing and counseling in the medical biotechnology, agricultural biotechnology, diagnostic, pharmaceutical, and medical science fields.
His projects have involved subject matter such as novel nucleic acid constructs, engineered antibodies, gene therapies, vaccines, antisense therapeutics, RNA interference therapeutics, genome editing techniques, stem cells, transgenic plants, transgenic animals, proteomics, transcription factors, regulator elements, cell culture techniques, high-throughput screening assays, diagnostic assays and agents, microarrays, medical devices, and potential treatments for diseases such as cardiovascular disease, cancer, allergy, arthritis, diabetes, and Alzheimer's Disease. Dr. Fairman works with universities, pharmaceutical companies, medical device companies, investment firms, and emerging and established companies in the field of biotechnology.
His licensing experience includes university/industry collaborations, patent out-licensing and in-licensing programs, and joint ventures.
As a PhD candidate at the University of Hawaii and Post-doctoral fellow at the University of Wisconsin, Dr. Fairman acquired extensive experience in molecular and cellular biology. In particular, he regularly performed molecular cloning and protein purification techniques as well as analytical activity assays such as transport assays designed to measure neurotransmitter transport into vesicles. One focus of Dr. Fairman's research involved a structural and functional characterization of ion channels and neuronal transduction in gating currents and the production of catecholamines in stress and non-stress conditions.
Publications
POST-GRANT REVIEW: A Cheaper Way to Litigate?, Newsletter of the Surfaces in Biomaterials Foundation. (Spring 2014)
Patent Valuations, Unlocking the Value In Your Patent Portfolio, Newsletter of the Surfaces in Biomaterials Foundation. (Spring 2014)
America Invents Act: Practical Applications of Patent Reform, Newsletter of the Surfaces in Biomaterials Foundation. (Winter 2012)
Means-Plus-Function Claims: Whats the Point?, Newsletter of the Surfaces in Biomaterials Foundation. (Fall 2012)
Post-Grant Proceedings at the USPTO: Changes with the America Invents Act, Newsletter of the Surfaces in Biomaterials Foundation. (Spring 2012)
Fairman, C., Zhou, X.L., and King, C. (1999). Potassium Uptake Through the TOK1K+-Channel in the Budding Yeast. Journal of Membrane Biology 168:149-157.
Fairman, C., Clagnett-Dame, M., Lennox, V., and Epstein, M. (1995). Appearance of Neurons in the Developing Chick Gut. Developmental Dynamics 204: 192-201 Mol Pharmacol 69(5):1740-7.
Fairman, C., (1993). Simultaneous Determination of Plasma Ethanol, Acetaldehyde and Acetate in a Multi-Ethnic Population, and Correlation of Concurrent Cardiovascular Responses. Abstract: 17th Annual L. Testers Symposia, University of Hawaii. Pacific Science 47(1): 87-88.
Speeches
Invited Speaker: "Patenting Aound the World: Patent Prosecution With a Global Perspective" BioInterface – Surfaces in Biomaterials Foundation, Bloomington, San Mateo, CA, October 6-8, 2014
Invited Speaker: "Identifying, Creating and Commercializing Intellectual Property: Managing Patent Portfolios, Offensive and Defensive use of Intellectual Property," BioInterface – Surfaces in Biomaterials Foundation, Bloomington, Minnesota, October 24, 2011
Invited Speaker: "Turning Ideas into Reality: Creating, Protecting and Managing Patent Portfolios," BioInterface – Surfaces in Biomaterials Foundation, San Mateo, California, October 28, 2009