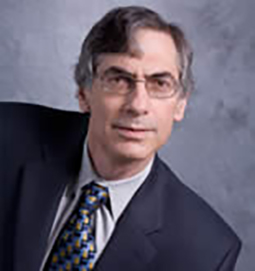 Peter S. Dardi, Ph.D.
Partner, Patent Attorney
dardi@cfd-ip.com
(763) 549-8079
Atlanta Office
1718 Peachtree Street NW, Suite 595
Atlanta, GA 30309
Education
University of Illinois, Urbana, B.S., Chemistry (1980)
University of California, Berkley, Ph.D., Chemistry (1984)
University of Minnesota Law School, J.D., Magna Cum Laude, Order of the Coif
Bar Admissions
Supreme Court of Minnesota
Supreme Court of Georgia
U.S. Patent and Trademark Office
Key Cases
In re Sujeet Kumar, Hariklia Dris Reitz, Xiangxin Bi, and Nobuyuki Kambe, 418 F.3d 1361 (Fed. Cir. 2005), Court of Appeals for the Federal Circuit held that certain claims were non-obvious over prior art cited by the USPTO.
Bio
Peter S. Dardi, Ph.D.  graduated in 1980 from the University of Illinois at Urbana with a Bachelor of Science in chemistry with highest distinction. He earned his Ph.D. in chemistry from the University of California at Berkeley in 1984. Peter performed research as a postdoctoral associate in physical chemistry at Michigan State University and the University of Minnesota before attending the University of Minnesota Law School. He graduated from the University of Minnesota Law School magna cum laude and Order of the Coif. He is registered to practice in Georgia, Minnesota, and before the U.S. Patent Office.
Peter joined Patterson, Thuente, Skaar & Christensen, P.A as a clerk in 1993 and continued there as a lawyer until 1995. He worked at Fish & Richardson, P.C. from 1995 to 1997 and at Westman, Champlin & Kelly, P.A. from 1997 until 2001. He rejoined Patterson, Thuente, Skaar & Christensen, P.A. in June 2001, where he worked until he left to form Dardi & Associates, PLLC in May 2006. Dardi & Herbert, PLLC merged with Christensen Fonder P.A. in 2017 to form Christensen, Fonder, Dardi, & Herbert P.A., which uses the trademark Christensen Fonder Dardi. Peter is an inventor on three issued U.S. patents, one issued Taiwanese patent, and several pending U.S. and international patents. Also, he has published 15 peer-reviewed scientific publications in theoretical physical chemistry.
Peter has represented Fortune 500 companies as well as individual inventors; he has also advised start-up companies on intellectual property matters. His practice has involved patent prosecution, opinions regarding various aspects of patents, and agreements relating to patents and joint development efforts. His practice in patent law has spanned a wide range of technologies, including: all areas of chemical practice, materials, medical devices, biotechnology, mechanical devices, chemical processes, integrated electronic devices, optics, optical materials, and web-based business, as well as the interfaces between these areas.
Peter is a member of the American Bar Association, the American Intellectual Property Law Association, the Minnesota Bar Association and the Minnesota Intellectual Property Law Association where he is past chair of the Chemical/Biotechnology Committee.